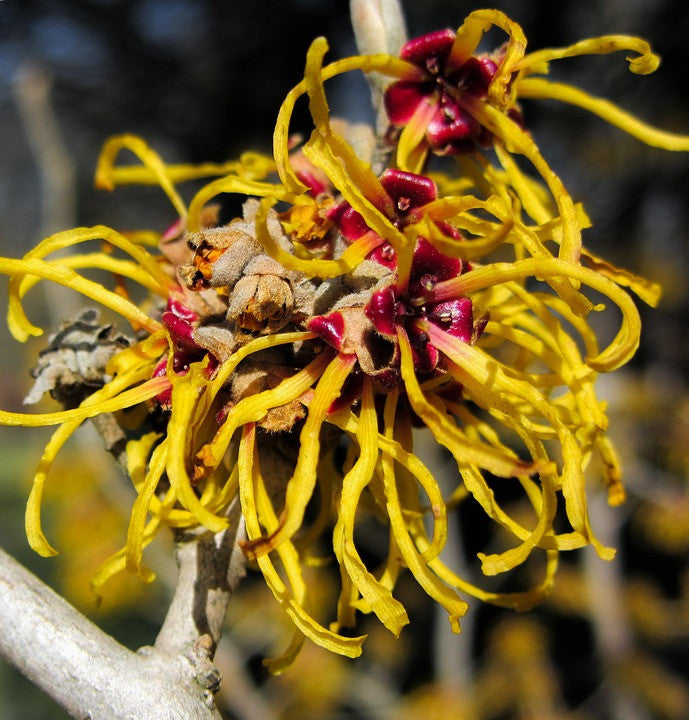 Witch Hazel Distillate Organic Raw Material
Witch Hazel is an alcoholic extract from the leaves, flowers and bark of the Hamamelis tree. It contains a mixture of 85-86 % aqueous witch hazel extract and 14-15% ethyl alcohol from organic cane as a natural  preservative. One of nature's best astringents, there is probably no better tonic or toner for skin care preparations. It is frequently used in products like after shave lotions, where it shows mildly styptic properties as well as helping to reduce razor burn and swelling through its cool soothing sensation. In skincare, Witch Hazel can be used as toner or in place of a cleanser. It is particularly beneficial for oily and problem skin through its more gentle properties.
INCI: Hamamelis virginiana (witch hazel) water (and) Ethanol
Shelf Life: 3 Years
Extreme overuse of essential oils can be very dangerous, and even fatal in rare cases(ingestion by children).  Always follow our General Safety Guidelines and dilute your oils.  Some people may have adverse or allergic reactions.  Do not ingest essential oil.  Avoid contact with eyes and sensitive areas.  Keep out of reach of children.  

All of our oils are of USDA certified organic origin, 100% natural, non-GMO, and Cruelty-Free, unless otherwise stated.  Any inquiries can be sent to mountainwellnessproducts@gmail.ca