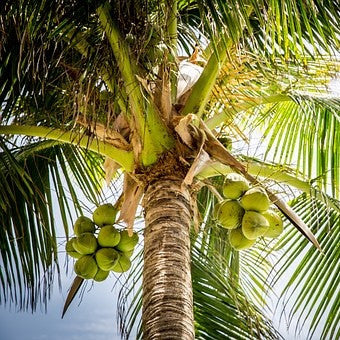 Coconut Virgin Organic Carrier Oil - Fair Trade
Botanical Name: Cocos nucifera
Extraction Method: Cold Pressed
Please Note: This oil is a sustainable product.
Shelf Life: Coconut Virgin Organic Carrier Oil should be kept cool and out of bright light; refrigeration is recommended, and it should be used quickly to retain its freshness. Once properly formulated, however, it is slow to go rancid.
Extreme overuse of essential oils can be very dangerous, and even fatal in rare cases(ingestion by children).  Always follow our General Safety Guidelines and dilute your oils.  Some people may have adverse or allergic reactions.  Do not ingest essential oil.  Avoid contact with eyes and sensitive areas.  Keep out of reach of children.  

All of our oils are of USDA certified organic origin, 100% natural, non-GMO, and Cruelty-Free, unless otherwise stated.  Any inquiries can be sent to mountainwellnessproducts@gmail.ca